Thank you for visiting Celebrity DJ, Colorado Springs DJs for weddings, parties and corporate events. You can count on Celebrity DJ to bring style and elegance to your event, creating memories that will last a lifetime. From pure party to enchanted elegance, it's Your Event Your Way!
Come out and meet Celebrity DJ at the following bridal shows:
Saturday, January 6th ~ Elegant Impressions Bridal Show ~ Colorado Springs Marriott ~ 10am - 2pm
Saturday, January 13th ~ Flying Horse Ranch Bridal Show ~ 11am -2pm
Saturday, January 20th ~ Wine and Nosh Bridal Show ~ Spruce Mountain Ranch ~ 12pm - 3pm
Sunday, February 11th ~ Bridal Extravangaza 2018 ~ Doubletree Hotel ~ 11am - 4pm
Celebrity DJ is excited to announce a partnership with "The Charm Booth" photo booth. Pair Celebrity DJ with "The Charm Booth" and take your celebration to the next level! Click here to learn more: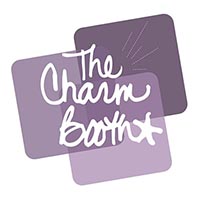 Check our promo video!
View more of our
video series
.
We're now offering coverage for your rehearsal dinner! You can find more details on this new package and all our Services.
Have questions about choosing songs for your wedding? Check out AJ's blog post over at the Garden of the Gods Club blog!
Our offices are located at Trulife Studios, 2708C West Colorado Avenue, in Colorado Springs. By appointment only.

Word-of-mouth-advertising is the best way to learn if Celebrity DJ is right for you and your event. Click here to read what our clients are saying about us:
Celebrity DJ on WeddingWire.com
Read more testimonials...