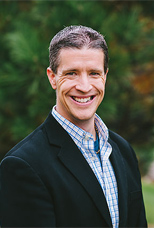 AJ Carlisle
AJ Carlisle, the founder and owner of Celebrity DJ, began the company in 2004 after spending over a decade working in radio. AJ worked as an on-air DJ and program director for radio stations in New York, Connecticut, and arrived in Colorado in 2001 where he worked for K-View 99.9, K-Lite 106.3, Magic-FM, Mix 100 in Denver, and most recently 92-9 Peak-FM. In addition to operating Celebrity DJ, AJ is a public address announcer for the Colorado Springs Sky Sox baseball club. Married to his wife Kelly since 2002, they have a daughter (Skye) and son (Cole) and love to travel and spend quality family time together.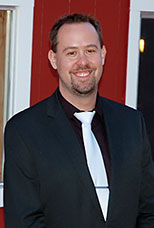 Dan Hardee
Dan Hardee has worked in radio in Colorado Springs for close to a decade and most recently has been heard on the air at 98.9 Magic-FM, 92.9 Peak-FM, and Cat Country 95.1. Dan had been DJ-ing weddings for friends and family for years and finally decided to make a career out of it by joining Celebrity DJ in 2008. Standing 6 feet 8 inches tall, Dan is a HUGE presence and makes quite an impact on any wedding, party, dance, or corporate function that he performs at and is committed to making sure that with Celebrity DJ, you truly do get "Your Event...Your Way." In his free time Dan enjoys bowling, hiking, outdoor activities, and the company of close friends.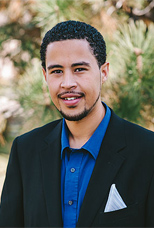 Matt Merchant
For Matt Merchant, music has been a big part of life since age 3 when he began singing in church on Sundays. From choir and talent shows in high school to his current career as a songwriter and local hip-hop artist, music is easily his biggest passion. His second biggest passion in life is working with people, making them smile, and feeding off their energy. These two qualities come together to make a great DJ for any event! Originally from Maryland, Matthew fell in love with the mood and people of Colorado Springs and has made it his home since 2006. For fun, Matt likes to write and perform his own music, travel, play sports, and spend time with family and friends.
Nick Dial
Nick has been in the entertainment industry for the last 6 years and is excited to add Celebrity DJ to his already impressive resume. Formerly of the KRDO News Channel 13 Sports Department, Nick parlayed his love of sports into one of his newest ventures; on-field MC/Host at Colorado Springs Sky Sox home games. If Nick looks familiar to you...that's why! A Colorado Springs native, Nick likes to spend his spare time outside, hanging out with his friends, playing sports, and is active in helping out at his church.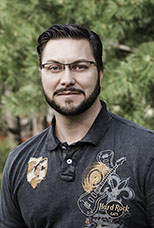 Chadwick Meisner
Chadwick is one of those elusive Colorado natives, born and raised and is not really sure what he'd do without being surrounded by mountains. What he DOES know is how to turn your wedding or event into an AWESOME party! Chadwick was introduced to the world of DJing by a high school friend years ago and has been having a blast entertaining people ever since! In his spare time, Chadwick loves spending time with his fiance hiking, biking, snowboarding, camping or basically ANYTHING outdoors. He also has an affinity for anything automotive as Chadwick grew up building cars and racing cars. Book Chadwick to take your celebration to the next level!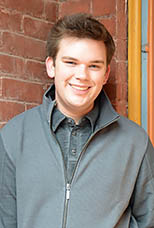 Jackson Rose
A Colorado native, Jackson Rose loves anything that brings a group together for a good time. He started planning his own parties when he was 10 and hasn't stopped. In high school, he graduated with his associates in Telecommunication at Pikes Peak Community College and landed a job in radio shortly after. He's thrilled to host the weekend show on 98.9 Magic FM under the name Biscuit. When he's not entertaining people over the air-waves of Southern Colorado, he's bringing the party to YOU as you celebrate your big day!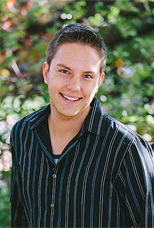 Jake Walker
"Amazing!" "Awesome!" and "the BEST DJ we've ever seen" are just a few of the comments made about Jake Walker who promises to take your event to the next level. Born and raised in Colorado Springs, Jake is no stranger to a microphone as he has worked on the radio for 98-9 MAGIC-FM and TV as well on KKTV 11 News as a reporter for the morning show. As for music... if it has a beat, he's got it. From new hits to classics, Jake loves it all. When he's not DJ-ing for Celebrity DJ, you may catch him at the dog park or skiing up in the Rockies.
Photos by
John Gibson Photography